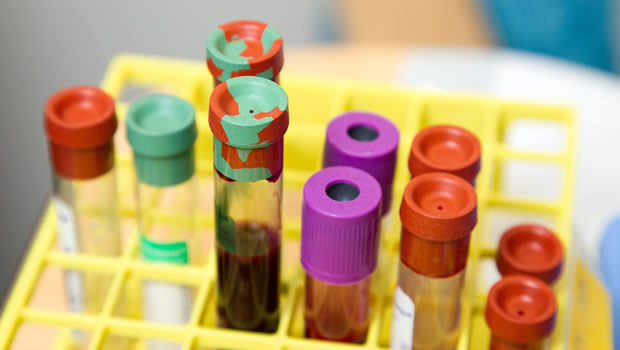 Prevalence of Rural HIV and
Hepatitis C
Rural counties have witnessed significant growth in opioid pain reliever misuse and initiation of injection drug use. As a result, human immunodeficiency virus (HIV) prevalence, acute hepatitis C virus (HCV) incidence, and maternal HCV infection have grown among certain rural subpopulations over the past decade. Using existing data from federal and state sources, the authors produced a chartbook on county-level data on HIV prevalence and the availability of other HIV treatment and testing services across the rural-urban continuum. In a companion study, the authors used data from the U.S. natality files to examine rural-urban differences in county-level rates of maternal HCV infection during 2010-2018.  Establishing current, county-level HIV prevalence and acute HCV incidence estimates across the rural-urban continuum could inform policies and practices aimed at addressing the transmission and treatment of HIV in rural areas and inform implementation of community-level interventions to reduce maternal HCV infection, thus narrowing rural-urban disparities.
FMI: Katherine Ahrens, PhD (katherine.ahrens@maine.edu)
Publications:
Rural HIV Prevalence and Service Availability in the United States: A Chartbook
Rural-Urban Residence and Maternal Hepatitis C Infection, United States: 2010-2018
Opioid-related Rural Emergency Department Visits
The impact of the current opioid crisis has been severe in rural communities. Increased rates of acute opioid poisoning and related emergency department (ED) visits in the United States have occurred at the same time as rural EDs face a number of resource constraints.  This study was conducted to gain insight about rural ED visits for acute opioid poisoning and how they compare with urban ED visits. The authors used data from the 2006 and 2013 Nationwide Emergency Department Sample to examine rural and urban opioid-related visits (ORVs) to EDs, including rate change over time, and the outcomes of these ED visits (treatment and release, inpatient admission, transfer, and death).
Study findings showed that ORVs as a proportion of total visits increased in rural and urban EDs between 2006 and 2013. Additionally, rural ORVs were more likely than those in urban areas to be by patients 65 and older and to involve concurrent use of benzodiazepines. One-fifth of ORVs by rural residents occurred in urban EDs and rural EDs were more likely to transfer patients to another hospital.
FMI: Erika Zilller, PhD (erika.ziller@maine.edu)
Publication: Policy Brief #77, February 2021.
Opioid-Related Visits to Rural Emergency Departments
Ambulance Deserts: Addressing Geographic Disparities in the Provision of Ambulance Services
Declining numbers of rural hospitals and ambulance services imply that remaining ambulance services are being tasked to play a greater role in delivering more sophisticated emergency services in expanded service areas, yet EMS has not been systematically integrated within the healthcare delivery system. Research has shown that this lack of systems planning has led to gaps in the provision of ambulance services, exacerbated across larger geographic coverage areas. These gaps—referred to as "ambulance deserts"—are steadily increasing. To assist state and regional policymakers in formulating strategic plans to address these gaps, this 2-year project will employ a systematic methodology within a geographic information system (GIS) framework for identifying the adequacy of the existing sets of ambulance services (by state) to meet the needs of the communities they serve, and the extent to which states have populated areas that are not served by any ambulances. Year one activities will focus on building a database of ambulance service locations, which will be followed up in year two with  identifying and creating maps of ambulance deserts within each of the selected study states.
FMI:  Yvonne Jonk, PhD, yvonne.jonk@maine.edu
Health Care Use and Access Among Rural & Urban Elderly Medicare Beneficiaries
Elderly individuals age 65 and over constitute the majority of the Medicare population, and among Medicare beneficiaries, health care access problems are greater among individuals with low incomes, in poor health, and with four or more chronic conditions. These and other barriers may lead to rural-urban differences in health care use among the elderly. This study uses the 2011-2013 Medicare Current Beneficiary Survey to compare health access and use of health services among fee-for-service Medicare beneficiaries age 65 and over in rural versus urban settings, and the factors associated with rural access problems. Findings from this study will help policymakers understand the needs of the growing elderly population and how best to adjust Medicare benefit design and service delivery to reduce barriers to care.  
FMI: Yvonne Jonk, PhD
Health Care Use and Expenditures among Rural and Urban Medicare Beneficiaries Aged 85 and Over
The proportion of U.S. residents aged 85+ is expected to grow substantially in the coming decades with the impact of this growth in rural areas likely to be particularly pronounced. In light of this population's significant health and other vulnerabilities and high costs, this project will use data from the Medicare Current Beneficiary Survey (MCBS) to examine rural-urban differences in health care use and expenditures among Medicare enrollees aged 85 and over.
FMI:  Yvonne Jonk, PhD
How are Rural Health Clinics Serving Pediatric and Obstetrical Medicaid Populations?
This mixed methods study will examine the extent to which independent and provider-based services are serving pediatric and obstetrical patients covered by state Medicaid Programs. Using Medicaid Claims and brief qualitative interviews with 9 to 12 RHCs that specifically provide pediatric or obstetrical patient services, we will address the following research questions:
To what extent are RHCs providing pediatric and obstetrical services to patients enrolled in state Medicaid programs? Are there variations across states?

What diagnoses are most common for Medicaid pediatric and obstetrical patients using RHCs?

Are there differences in the extent to which provider-based and independent RHCs serve Medicaid pediatric and obstetrical services? Are there differences across the rural continuum and/or census regions? Are there differences in the extent to which RHCs serve pediatric and obstetrical services in Medicaid expansion vs. non-expansion states?

What are the Medicaid rates and reimbursement and coverage policies for pediatric and obstetrical services provided by RHCs?

What are the challenges and operational considerations encountered by RHCs providing pediatric and obstetrical services?
FMI: John Gale
Out-of-Pocket Spending Among Privately Insured Rural and Urban Residents
Out-of-pocket spending for health care services has been on the rise as deductibles and other cost-sharing requirements among the privately insured increase.  This quantitative, nationally representative study will use the Medical Expenditure Panel Survey (MEPS) to examine health plan characteristics and out-of-pocket health care spending by non-elderly, community dwelling, rural and urban residents. Using bivariate and multivariable analyses, we propose to examine the:
characteristics of private health insurance plans held by rural versus urban residents
out-of-pocket costs, total premium and spending for privately insured rural versus urban residents
percentage of health care spending paid out-of-pocket by rural versus urban residents and whether there are differences in out-of-pocket spending for individuals with chronic or acute health conditions, by events or socioeconomic characteristics?
differences in out-of-pocket spending by plan characteristics
percentage of rural versus urban household income represented by out-of-pocket health care spending, and whether this varies by socioeconomic and health plan characteristics
FMI: Erika Ziller, PhD
Prevalence of Opioid Prescribing, Diagnoses of Opioid Use Disorder, Treatment Patterns, and Costs Among Rural Medicare Beneficiaries
The elderly are at serious risk for opioid dependence or other harms due to higher prescribing patterns. However, there is a lack of literature on the rural-urban difference in the use and misuse of prescription opioids. Understanding these differences will help rural areas better target prevention and treatment options. We will address opioid prescribing rates among Medicare beneficiaries, using the Medicare Current Beneficiary Survey and describe differences in socioeconomic, health, and functional status of beneficiaries using prescription opioids and the general population using bivariate and logistic regression analyses. The impact of opioid use and medication-assisted therapy on health services utilization and costs will be assessed using difference in differences models.
FMI:  Yvonne Jonk, PhD
Psychiatric Bed Closures in Rural Hospitals: An Assessment of Trends, Impact, and Policy Strategies
The closure of psychiatric beds in rural hospitals increases the wait time for mental health care and forces correctional facilities as well as hospital emergency departments, skilled nursing facilities, nursing facilities, and other health care providers to bear the burden of housing these patients until services become available. This study will examine trends in the closure of psychiatric beds by rural hospitals using the Substance Abuse and Mental Health Services Administration (SAMHSA) Treatment Services Locator, the American Hospital Association (AHA) Annual Survey of Hospitals (2010-2017), and the Area Health Resources File.
FMI: John Gale, MS
Rural Health Access: Affordability and Barriers to Care
While the Affordable Care Act (ACA) led to pronounced gains in insurance coverage in rural areas, particularly among low-income individuals, rural residents continue to have higher rates of uninsurance than their urban counterparts. Research also suggests that paying for health care remains a substantial rural concern: A recent survey of rural adults identified financial challenges, followed by health and health care issues, as the most pressing problems facing rural families, with many citing affordability as the reason for delaying or foregoing needed care. Although we know that health care affordability remains a concern for many rural residents, it is unclear to what extent factors such as insurance coverage gains or the growing trend of high deductible health plans (HDHPs) have influenced rural experiences of cost-related barriers to care, and whether rural populations continue to experience more such barriers than do urban residents. This quantitative, nationally representative study will address this research gap by comparing rural and urban differences in health care access and affordability.
FMI: Erika Ziller, PhD, erika.ziller@maine.edu
Rural Health Clinics Chartbook
Rural Health Clinics (RHCs) address geographic access barriers for rural Medicare and Medicaid beneficiaries and, over time, have come to be recognized for their role in serving vulnerable rural populations. Over 4,000 RHCs serve rural communities in 44 states, and are considered part of the safety net by policymakers and rural advocates. Recommendations for updating and improving RHC policies and regulations have foundered on the lack of data on RHCs, which creates challenges in developing support for changes in the RHC program. Building on our extensive body of work on RHCs and our 2003 RHC Chartbook, this project will produce a comprehensive, descriptive chartbook detailing the characteristics and status of RHCs nationally.
FMI: John Gale, MS
Rural Poverty and Health: A Chartbook
Using the Medical Expenditure Panel Survey (MEPS), The National Health Interview Survey (NHIS), and the National Survey of Drug Use and Health (NSDUH), we will examine relationships between poverty and health for community-dwelling rural and urban residents of all ages.  Analysis of county-level health-related measures using the County Health Rankings will supplement the national survey data. We will produce a chartbook that addresses the following research questions:
Among rural residents, do individuals who are poor, or near-poor differ from their non-poor counterparts with respect to health status, health care access and use, risk/protective factors, and physical environment?
Among individuals who are poor or near-poor, are there rural-urban differences on the health-related measures of interest (mentioned above)?
Are rural-urban differences on health-related measures greater among individuals who are poor or near-poor than among those who are non-poor?
What additional factors are associated with rural poverty and health, and do relationships between these factors and poverty differ across rural and urban contexts?
What are the health-related characteristics of rural counties with high rates of poverty and persistent poverty? How do these counties compare to non-poor rural counties and poor urban counties on health-related metrics?
FMI: Jean Talbot, PhD
Rural-Urban Differences in Out-of-Pocket Prescription Drug Spending
This study will use the Medical Expenditure Panel Survey to examine out-of-pocket spending on prescription medication from 2014-2017. Specifically, we propose to analyze total spending and out-of-pocket spending for rural versus urban residents. We will identify the percentage of prescription drug spending that is paid out-of-pocket by rural and urban residents—across all drugs and within certain drug classes of interest (e.g., medications for diabetes, behavioral health conditions, asthma, and cancer). We will also examine how rural and urban out-of-pocket spending for prescription drugs differ based on health insurance coverage and other socioeconomic variables.
FMI: Erika Ziller, PhD
Understanding Rural Health Clinic Services, Use, and Reimbursement
This study will use Medicare claims data to describe the scope and intensity of services provided to Medicare beneficiaries by independent and provider-based Rural Health Clinics (RHC)s. This study will address the following research questions:
What are the most common diagnoses for Medicare beneficiaries using RHCs?
What are the characteristics and intensity of the services (e.g. E&M services, other procedures) provided by RHCs?
Are there differences in the intensity and type of clinical services provided by different types of RHCs (i.e. provider-based vs. independent) and across the rural continuum and/or census divisions/regions?
What types of non-RHC services are RHCs billing to Medicare Part B (e.g. care management, telehealth, inpatient E&M services, other procedures)?
How do estimated fee for service payments to RHCs under CMS's changes to the outpatient E&M codes in 2021 compare to the 2021 per-visit reimbursement cap?
FMI: John Gale, MS
Understanding Rural Non-Emergent Emergency Department Use
Research indicates that rural residents use the emergency department (ED) at higher rates than their urban counterparts, with recent analyses indicating that this rural-urban difference has been increasing. Additional studies suggest that rural residents are more likely to visit the ED for a non-emergent reasons. However, the reasons for these higher rates remain unclear. This difference could be the result of rural primary care access barriers, including availability of after-hours care, or could be related to lower education or other factors affecting knowledge of appropriate healthcare use. This study will use the 2014-2017 Medical Expenditure Panel Survey to analyze the factors associated with rural versus urban residents' non-emergent ED use.
FMI: Erika Ziller, PhD